We are currently OPEN to general submissions for the Avon list.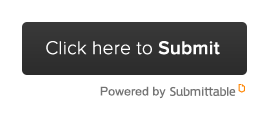 If you'd like more information on the submissions process and what to expect when you submit your novel, please see our post on demystifying the submission process.
Submissions
At Avon, we publish some of the leading names in commercial fiction, including Sunday Times bestsellers C.L. Taylor, Phillipa Ashley and Sue Moorcroft, and digital chart toppers, Lorna Cook, Laura Jane Williams, Mandy Robotham and Alice Hunter. If you have a commercial novel you think might be of interest to us, we'd love to see it.
Please submit your synopsis and full manuscript (as a Word document) to us via Submittable, along with the following information about you and your novel.
Author name
Book title
Book genre
Topline pitch (This should be no more than 250 words, summing up the concept of your book. Treat this like your cover blurb!)
Please note we can only accept fiction manuscripts at this time. We will try to respond to all submissions sent to us within 12 weeks.
Questions? Read our Frequently Asked Questions below.
What font/size/spacing should my submission be?
Ensure your story is legible, but we recommend no smaller than pt 12
Please submit your story as a Word document
Any font is acceptable, so long as it is legible, but we do recommend Times New Roman
There is no need to double space your submission, single space is fine
Please send us your full-length manuscript, this can be 60,000+
What information should I provide alongside my submission?
A short author biography (aim for 100-200 words)
Your social media links (Twitter, Facebook, Instagram, etc)
A short synopsis/blurb about your book (aim for 250 words)
What are we looking for?
We are a commercial fiction publisher looking for crime, thrillers, women's fiction, romance, romantic comedy, historical fiction,saga and time-slip fiction.
We unfortunately are not accepting non-fiction, children's books, YA or teen, sci-fi or fantasy submissions at this time
How soon will I hear back?
We aim to get back to everyone within 12 weeks.
Do I have to pay for anything?
We are a publisher and not a publishing service and therefore we will never ask you for any payment.
We look forward to reading your submission.
submission successes.
Just some of the brilliant books from our Open Submissions.