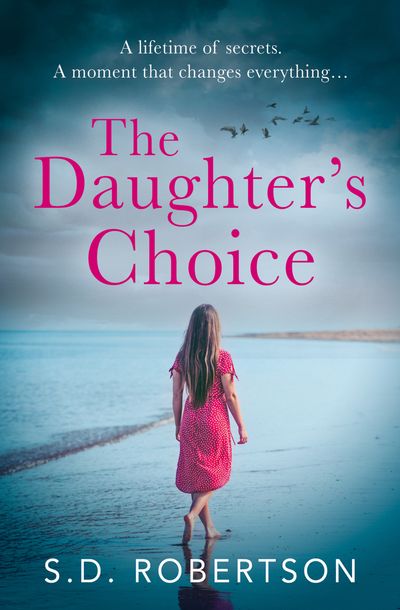 The Daughter's Choice
By S.D. Robertson
The exciting new novel from the bestselling author of My Sister's Lies.
Is her whole life built on a lie?
Rose has always been close to her father. Her mother died soon after she was born, so it's been just the two of them for as long as she can remember.
But a chance encounter days before she's due to get married leaves Rose questioning everything she has ever known.
The man she trusts most in the world has been keeping a secret from her.
And the truth will leave her with an impossible choice…
An emotional family drama about the secrets we keep from those closest to us, perfect for fans of Jodi Picoult and Susan Lewis.
Readers love The Daughter's Choice:
'A page-turning, emotional rollercoaster I found difficult to put down' Samantha Tonge, bestselling author of The Summer Island Swap
'What a book! Really enjoyable.' NetGalley Reviewer
'Had me guessing until the end.' NetGalley Reviewer
'An emotional read. Highly recommended.' NetGalley Reviewer
'Heartbreaking and emotional. I could not put it down.' NetGalley Reviewer
'Gripped me from the very first page and didn't let me go.' NetGalley Reviewer
'I always look forward to reading any new book by S.D. Robertson and this one certainly didn't disappoint.' NetGalley Reviewer