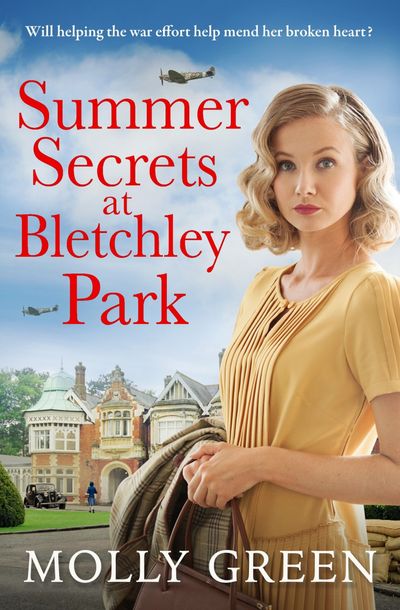 Summer Secrets at Bletchley Park
(The Bletchley Park Girls, Book 1)
By Molly Green
'One hell of a journey…a great curl up and read book' Reader Review ⭐⭐⭐⭐⭐
The new uplifting WW2 historical series from saga queen Molly Green – Will helping the war effort help mend her broken heart?
September 1939. London is in blackout, war has been declared, but Dulcie Treadwell can think only of American broadcaster, Glenn Reeves, who didn't say goodbye before leaving for Berlin.
Heartbroken, Dulcie is posted to Bletchley Park, where she must concentrate instead on cracking the German Enigma codes. The hours are long and the conditions tough, with little recognition from above. Until she breaks her first code…
But when a spiteful act of jealousy leads to Dulcie's brutal dismissal, her life is left in pieces once more. Is it too late for Dulcie to prove her innocence and keep the job she loves? And will her heart ever truly heal if she doesn't hear from Glenn again…?
A new, inspiring wartime series set at Bletchley Park, perfect for fans of Nancy Revell and Donna Douglas.
Readers are LOVING this sweeping new story:
'A journey for the reader…tantalizing…interesting…try this one!' Reader Review ⭐⭐⭐⭐⭐
'What can I say…I love it! Can't wait to read more' Reader Review ⭐⭐⭐⭐⭐
'Outstandingly fabulous' Reader Review ⭐⭐⭐⭐⭐
'A lovely story' Reader Review ⭐⭐⭐⭐⭐